YouTube Music is experiencing a partial outage that is affecting the homepage and loading of playlists and library for many listeners. The issue was discovered around 1:50pm PST today and is occurring across all devices, including the web.
The issue was tweeted by the team's official YouTube account after reports of the outage began pouring in. When you open the app, the Library and Browse tabs appear empty, as if nothing had ever been added to them.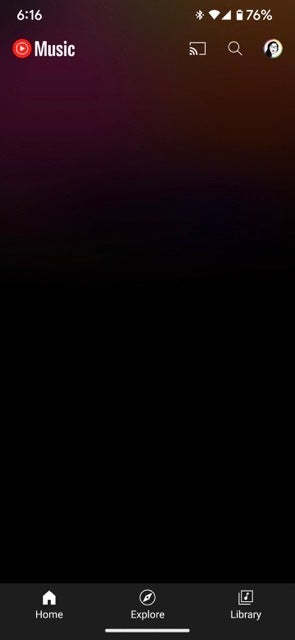 Also, the artist and album pages don't load and the art seems to be missing. The issue has also been reported and is being documented via the YouTube Music help page where the YouTube team has confirmed that the music team is actively working to resolve the issue.
It seems @Youtube Music Home is down for some of you right now, working on a rn fix! We will notify you when you can listen to your songs again

meanwhile, you can follow here for updates https://t.co/oqodea9NPF

— TeamYouTube (@TeamYouTube) January 24, 2023
A workaround that the team has offered is to access your playlists from youtube.com, which is working without issue at the moment.
Developing…